Le restaurant dar Rbatia
Cuisine Marocaine traditionnelle
Dar Rbatia est un restaurant Marocain ouvert depuis 1989, situé en plein cœur de la Medina de Rabat exactement a Sidi Fateh l'ancien quartier des riches de Rabat, la bâtisse date du
18 ème siècle, transformée en restaurant typiquement Marocain, grâce aux artisans locaux avec les méthodes les plus ancestrales.
​
Nous vous invitons à venir déguster une cuisine Marocaine, riche en saveurs, avec  des variétés de salades, Tagines, Couscous et Pastillas, tout en sirotant un thé à la menthe dans un cadre typique et une ambiance conviviale.
​
l'équipe de Dar Rbatia vous propose dans son Blog des articles sur le Maroc ces traditions,les villes et les endroits à visite ainsi que plein astuces, les choses à faire et ceux à éviter afin que vous pussiez passer un séjour inoubliable au Maroc.
Le restaurant
Sert une cuisine Marocaine raffinée, dans un cadre féerique est une ambiance conviviale.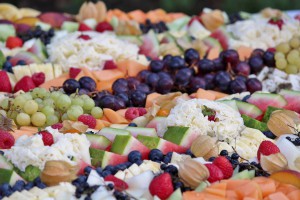 Service Traiteur
On se déplace pour vos occasions spéciales, personnelles ou professionnelles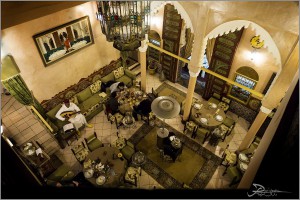 Privatisation
louez notre espace restaurant pour vos besoins professionnels ou familiaux.
pastilla with milk and
almonds
Nous vous preparons les plats typiques que vous desirez, que ca soit une Tanjia, Rfissa ou Mechoui, nos cuisiners seront vous satisfaire dans les moindres details.
Il vous suffit de nous contacter par mail à  darrbatia@gmail.com  OU par téléphone au : 0661 183 716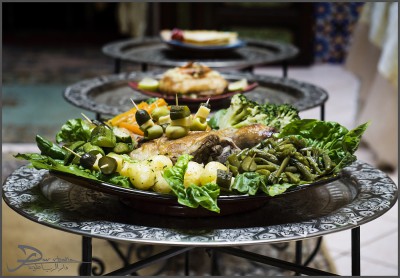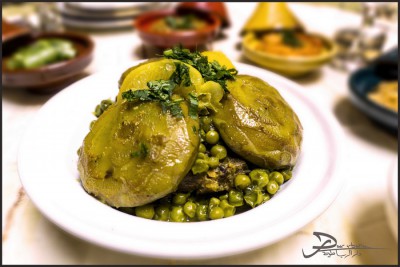 Full of color, warmth and charm, Morocco overflows with beauty, from the dramatic Atlas Mountains stretching throughout the country, to the sparkling azure sea contrasting with the yellows and golds of the desert sands. The country is also home to uncountable...
Parmi ceux qui nous font confiance